Products
Integrated Textile Solutions
Keenmark is the local representative for several world-reputed textile machinery manufacturers. All textile machinery marketed by Keenmark meets the stringent safety and quality standards. At Keenmark, we have vast experience in assisting textile factories in INDIA in selecting the right machines for various projects which includes complete finishing lines for woven and knitted fabric: drying, heat-setting, curing, continuous dyeing.
EHWHA, South Korea
Drying & Heat Setting Stenter Machine
EHWHA GLOTECH, based in S.Korea since 53 years, exclusively manufactures STENTERS for all kinds of fabrics.
It is today the largest manufacturers of Stenter in the world with manufacturing capacity of 20 machines per month.
EHWHA has successfully installed more than 3,500 Stenter machines running in over 30 countries like Korea, USA, Japan, Australia, Canada, China, India, Bangladesh, Turkey, Brazil, Indonesia, Vietnam, South Korea etc.
In India, EHWHA has installed 52 Stenter in various fabrics production houses.
EHWHA - India with its own service centres in Delhi and Surat, employees highly qualified and experienced engineers.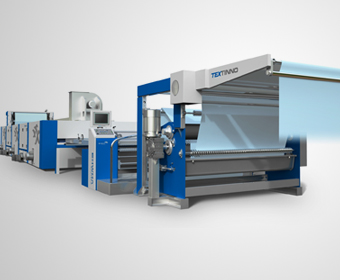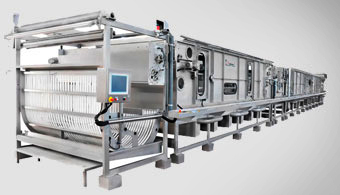 NOSEDA, Italy
Yarn & Fabrics Dyeing & Washing Machines
NOSEDA is based in Italy since 1983, engaged in manufacturing yarn and fabric Dyeing & Washing Machines and are considered pioneers in the industry.
Its new integrated lines provide the best solution to textile production requirements.
The new lines (continuous and non-continuous) and recent technological innovation are fully integrated and highly compatible.
DIGVIJAY ENGINEERING, India
Fabric Folding, Inspection, Batching Machine
Digvijay Engineering is leading manufacturer of textile inspection, fabric inspection and fabric folding and fabric rolling machines.
Located in Gujarat , Company ensures to match international quality standards with combined effort of skilled engineers and dedicated workforce.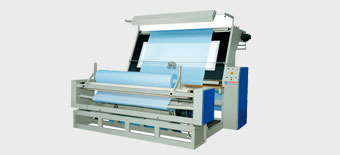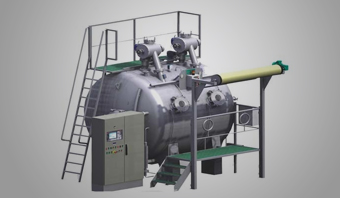 EXOLLOYS ENGINEERING PVT. LTD.
Fabric Dyeing Machines
M/s Exolloys Engineering Pvt. Ltd. was started in the year 1999 with a view to serve Textile Industry with Innovative Products. Our range of exclusive machinery includes High Temperature High Pressure (HTHP) Soft Flow Fabric Dyeing Machine & Airjet fabric Dyeing Machine. Our core activity ranges from Designing to manufacturing, supply & exporting of Textile machinery for domestic & Global market. Our Brand name Color Soft is a very popular and Leading name in the Textile Market.