Used Machinery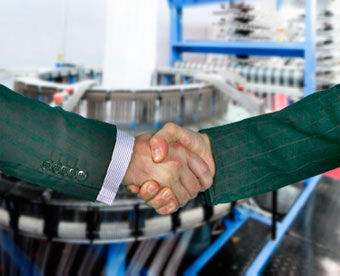 Second Hand Machinery:
Keenmark is a supplier of textile machinery. We are cost effective innovative company with great deal of experience on textile machinery buying and selling and we can ideally match with Customer expectation.
Second Hand Textile Machines
An important stock of used textile machines regularly renewed
We are specializing in spinning, weaving, finishing, dyeing, non woven and knitting machines for all types of fibres and yarn (wool, acrylic, cotton, flax, continuous yarn, etc.)
A large business network in which you will find the machines you are looking for.
A guarantee to purchase any used textile machine in good conditions. Company strives towards 100% Satisfaction to their customers.
Used Machinery Buying
We can assist with buying used machines in good conditions leading to saving on capital investment. We also assist with correct price evaluation and available options if any.
Used Machinery Selling
We focus on selling machines which are immediately needed by our various clients who contact us regularly through our agent network.
Global Buying
Wherever your textile factory is located, we will reach with our offer for buying/selling and our service to meet your needs